Postdoctoral fellowships
I have an opening for a two-year postdoctoral position on pattern recognition with magnons. Click on the link below for more details!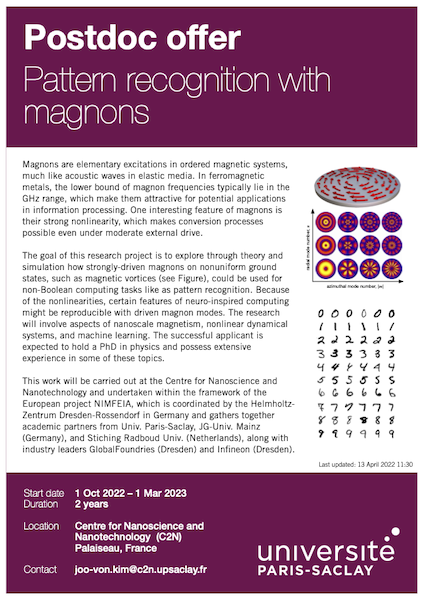 ---
I am always happy to support interested candidates who are willing to put together an application for a Marie Sklodowska-Curie Action Postdoctoral Fellowship (Deadline for next call: 14 Sep 2022).
---
Masters internships
Applications for the 2021-2022 academic year are now closed.